Crisp White Straight Medium Length White Cosplay Wig
5
stars, based on
7
reviews
medium length wig
-
white cosplay wig
While some will tell you that white hair is never in style, anyone who is into the world of cosplay will tell you differently. The perfect example is in this beautiful, straight clean and crisp white wig. With medium overall length that is going to be fun to style as you want to, it'll be great for showing off your wig style. The chafe-free and breathable design of this wig offers up a natural hairline and is also going to be great in everything from everyday wear to cosplay to a party wig. Exactly what you're looking for in your hair preferences.
•Made with top-quality, heat resistant synthetic fiber

•Transparent lace suitable for different skin tones

•Adjustable strap to fit different head sizes

•Straight texture

•Solid White Color Wig
•26 inches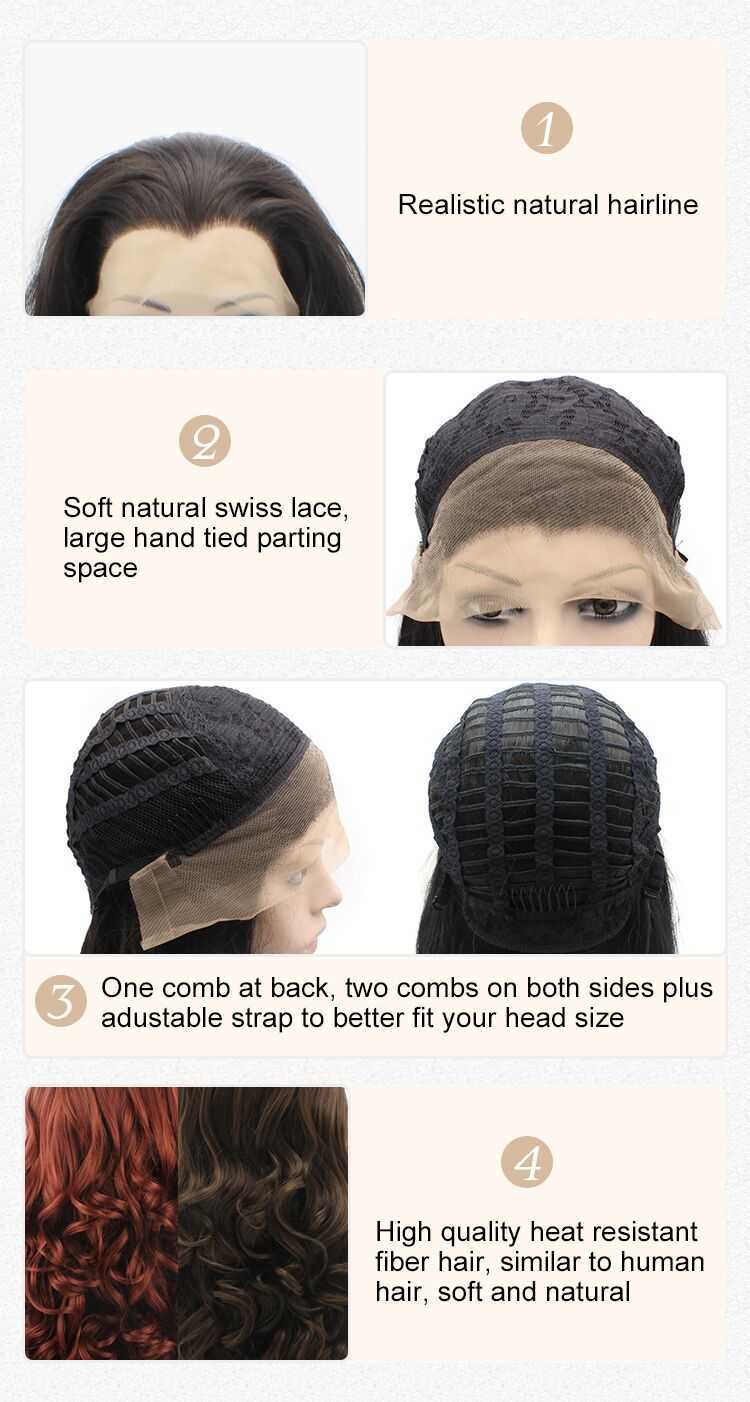 Tags: medium length wig, white cosplay wig, white wig,
If you want to know more products, we have: pale blonde wig,curly pink wig,dark blue wig
ByAndiswa GweWednesday, 10 October 2018
The product came faster than I thought. The wig is very beautiful and soft , the bangs are really cute. and the seller is very helpful. Totally recommend it.
ByCecilia AgholorTuesday, 09 October 2018
Great wig. Color is exactly what I needed and it came on time for halloween.
ByLucky MatlatseTuesday, 09 October 2018
fantastic quality with, especially for the price paid! it's so silky smooth and I can't wait to style it for cosplay!
ByNeliswa FekisiTuesday, 02 October 2018
Very easy to take care, fast shipping.Very soft and easy to untangle after use. Hair doesn't fall out. Use for cosplaying Victor from yuri on ice. :)
ByBusisiwe DyalvaniSunday, 23 September 2018
I'm very happy with that purchase! Color of the wig is on point and exactly how I needed! Delivery time was okay... like they promised. Also they add a wig cap gratis. So thanks so much :)
ByThando LubayaMonday, 27 August 2018
The wig arrived earlier than expected! She is beautiful and soft! She just does not have much hair on the top but for the price she looks great!

Your cart is currently empty.