curly brown wig
-
light brown wig
What's got a lace front closure, an impressive dedicated curl, a full body for easy styling, and a focus on transparent hairline to give you that authentic look? This highlighted brown wig, that's what. With the subtle tones of highlights dispersed perfectly in the body of the wig, this gorgeous number is going to be your reliable option for when you want to go about enjoying a hair style that is entirely of your own designing. Beautiful, subtle, professional and totally focused on being casual, this is great for everyday wear as well as cosplay or costume wear. Nice to have the option for both!
•Made with top-quality, heat resistant synthetic fiber

•Transparent lace suitable for different skin tones

•Adjustable strap to fit different head sizes

•Curly texture

•Highligh brown color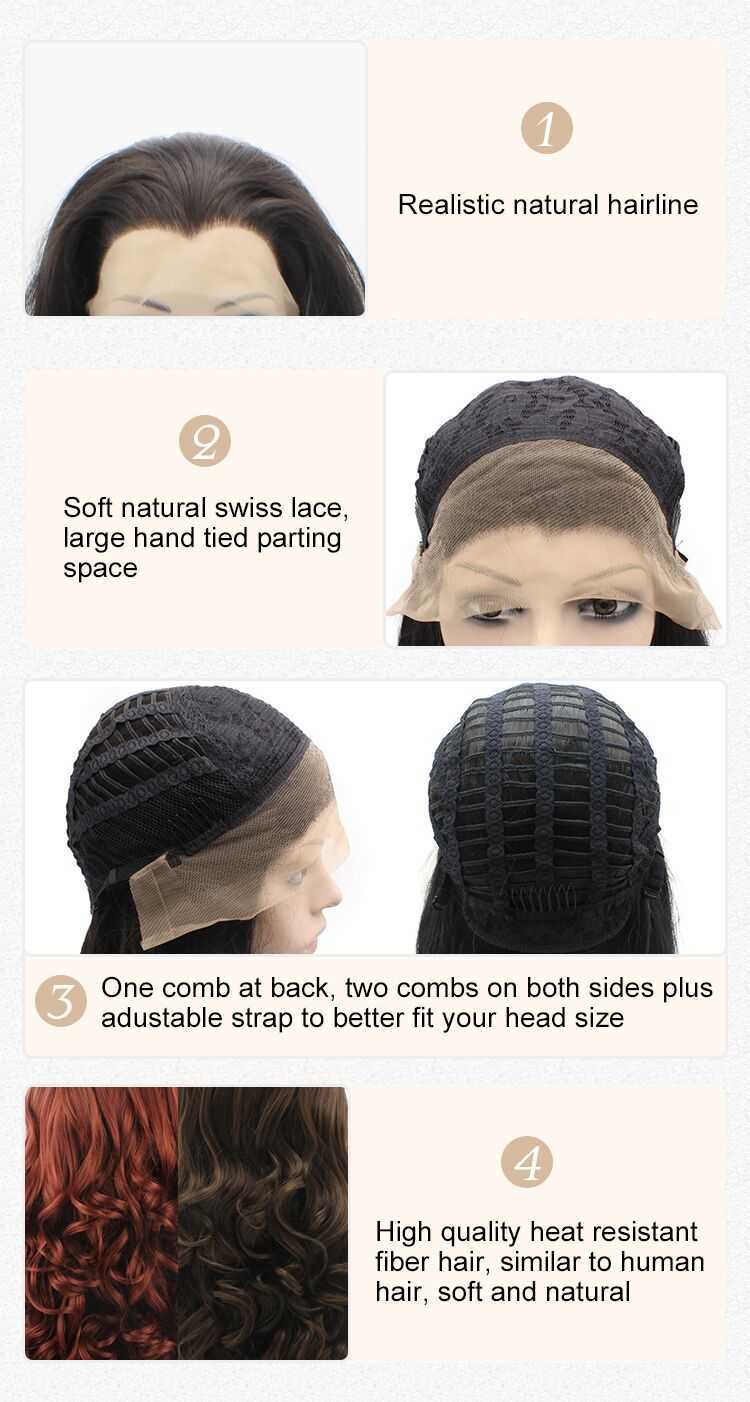 Curly brown wig tags: curly brown wig, light brown wig, long brown curly wig
If you want to know more products, we have: pale blonde wig,curly pink wig,dark blue wig
Product tags:

curly brown wig
ByMaddisonSunday, 28 June 2020
Nice wig. Fast shipping. Great price and customer service!
ByBohlenThursday, 18 June 2020
USPS gives me a late delivery. the wig is beautyful. Love it.
ByAnthonyMonday, 25 May 2020
find this wig from Kleiner Pixel's Aerith Gainsborough Makeup Tutorial. wig color is great, but need Tutorial to finish the wig style.
ByMadelynMonday, 20 January 2020
The wig has a staggered and gradual hairline that looks just like real. NIce wig.
ByThomasMonday, 16 December 2019
Exactly color what I was expecting! Awesome! Will ordering again.
ByAlejandraSunday, 20 October 2019
A Nice Curly Wig. Volume is full, Color is amazing.
ByYarringtonTuesday, 12 March 2019
I love this wig. I had to get it for work because my boss disapproved of my blue hair. It is smooth and fits well. I did have to trim the bangs but it looks great.
ByKrambeerSunday, 17 February 2019
ByBeyeneTuesday, 29 January 2019
Sooo chic,high quality.Recommend.
ByKachina Monday, 24 December 2018
This is one the most beautiful wigs I've ever purchased, looks so authentic and makes me so beautiful. I would highly recommend it!

Your cart is currently empty.