Ash Blonde Subtle Two-Toned Long Wavy Wig
4.94
stars, based on
18
reviews
blonde wavy wigs
-
long blonde wig
Most people want to be blonde, but when you want to make sure that you are blonde by you own definition, this ash blonde two-toned wig is going to satisfy all of your cravings. You'll get a tightly woven wave for a fun beach-tossed look. The has a blonde base with touches of white blonde streaked through it is another subtle feature of this modern natural hair colour wig. You'll be able to wear this each day and enjoy an everyday style that is perfecto your own specifications. Ideal when you are hunting for the modern take on a classic blonde look and feel. With the long length, you also get the freedom to make this your own in style, too.
•Made with top-quality, heat resistant synthetic fiber

•Transparent lace suitable for different skin tones

•Adjustable strap to fit different head sizes

•Wavy texture

•Ash blonde color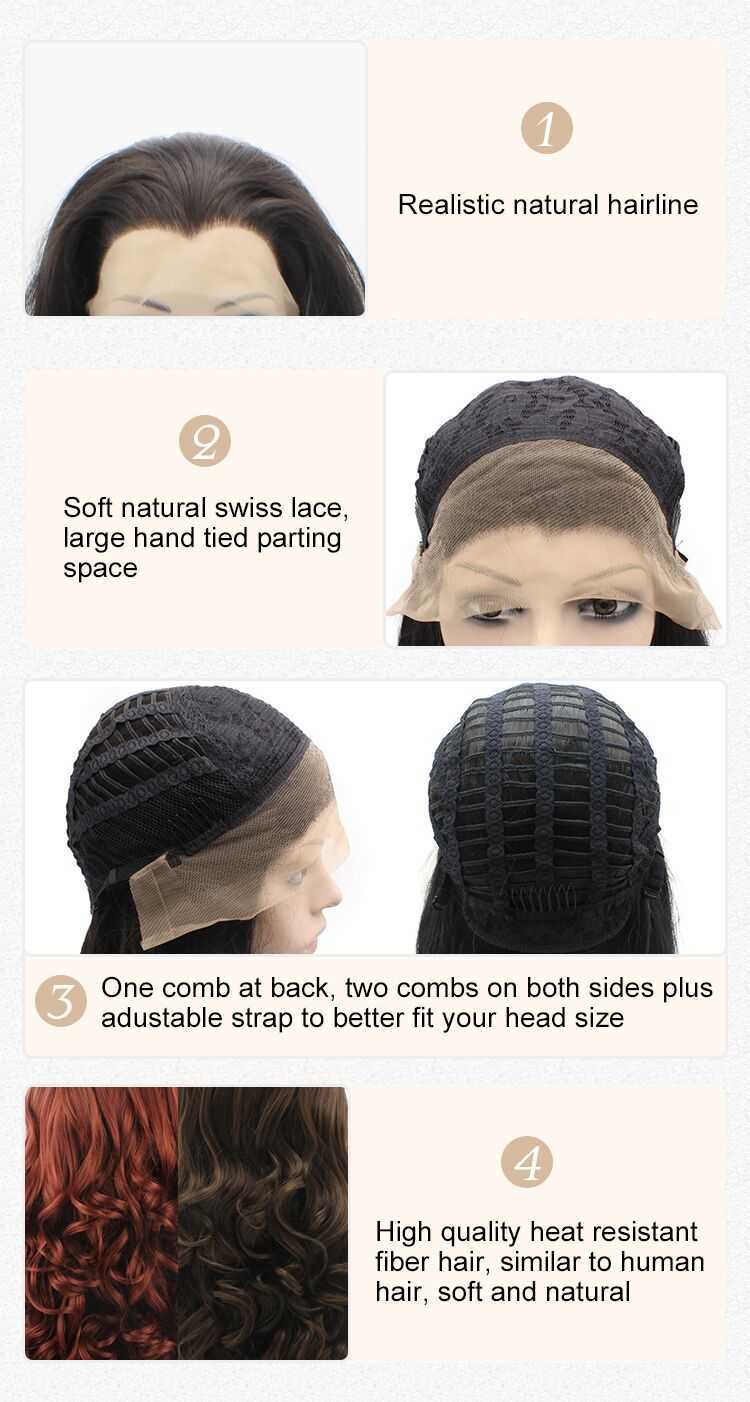 Tags: blonde wavy wigs, long blonde wig, long blonde wavy wig, platinum blonde wavy wig
If you want to know more products, we have: pale blonde wig,drag queen wigs,drag wigs
ByginaSaturday, 21 November 2020
One of my favorite wigs I've ever worn. Shipping is fast. The packaging is perfect.
BysaraThursday, 27 August 2020
my favorite wig, have purchased twice. delayed by the customs but thats okay.
ByTapperMonday, 10 February 2020
The wig is cute, the shipment took too much time.
ByTeresaMonday, 09 December 2019
the third wig from iwona, arrive quickly as usual. colour is amazing, easy to put on.
ByJudyFriday, 25 October 2019
The wig is very beautiful and soft. Color is gorgeous and will purchase more style.
ByRachelWednesday, 28 August 2019
Natural looking and conmfortable to wear. Great wig~
ByNatalieSunday, 28 April 2019
Nice colour, affordable price.
ByVictoriaWednesday, 18 July 2018
I bought this wig after seeing all of the reviews!! 😍 I love the hairline on this wig so much. It's my favorite wig that I've bought off of this company. I'm wanting to try the others that the seller makes.
ByMorganThursday, 31 May 2018
Beautiful wig. The very first wig I've ever purchased so I was a bit intimidated when I got it. I had to watch a few YouTube videos to figure out how to put it on properly and cut the lace. It's a lot heavier than I thought it would be. The hair is so thick. I absolutely love it. So soft and shiny. And came on time. Definitely will purchase other colors.
ByAbigailThursday, 24 May 2018
Absolutely love it!💖 i will be doing a YouTube review and buy more wigs from this seller.
ByTaylerSunday, 22 April 2018
Great quality and nice hairline/part. Color is exactly like the picture shown !!
BysoaveloWednesday, 04 April 2018
This wig is AMAZING!! Yes, like the other review said, you may be able to see a weft or two in the front, but only with a center part mainly. However, to me, it's not a big deal. I am a drag queen and this wig has the perfect texture for teasing and any other styling you please. This wig has been straightened, curled, teased, etc., and it still looks perfect. I'd say parting space is about 3 inches. The hairline is very natural but as most wig hairlines are, is very straight. Baby hairs help make the hairline look less straight and wayyy more natural. Please get this wig if you're thinking about it. It's the best I've ever had.
your review does not look same with this wig. the photo shows like curly, but yours looks more like the straight one.
ByNatalieTuesday, 20 March 2018
I actually really love this wig, and I'm super surprised by the quality. You obviously have to put a lot more work into it than you would a human wig but once you get it to look natural it's pretty stunning. I added some roots, thinned it a little cause it's VERY thick and heavy, cut a few inches off and layered the front and plucked the part in the middle so it looks less dense and more natural.
ByJessicaMonday, 19 March 2018
Really like this wig. Very lightweight and has a very beautiful color. It looks and feels just like real hair. I wore it last night go shopping with my friend. None of them knew I was wearing a wig but gave me a lot of compliments about my new hairstyle. I love it and highly recommend to everyone.
ByRubySunday, 18 March 2018
I absolutely love this wig. Such a perfect color. The length is amazing. It tangles quite a bit but let's be real what synthetic wig with this length doesn't?? I added my own dark roots and cut the bangs but this wig is it. Exactly what I was looking for. I've seen similar wigs on other sites for twice the price so this I definitely worth it. I ordered it on Friday and got it on Sunday. I would definitely recommend!
BymalkiaTuesday, 06 February 2018
I'm loving this wig! I've been thinking about changing my hair color, but I also don't want to mess up my beautiful healthy hair. I figured if I get a few wigs I could enjoy all the benefits of changing hair color without sacrificing my hair. I'll be buying this same wig in a few colors in the upcoming weeks.
ByEllenTuesday, 28 November 2017
Get it!! The fast delivery was awesome! It's a great buy.
ByAna ContrerasWednesday, 27 September 2017
Great quality and nice hairline/part. Color is exactly like the picture shown !!

Your cart is currently empty.