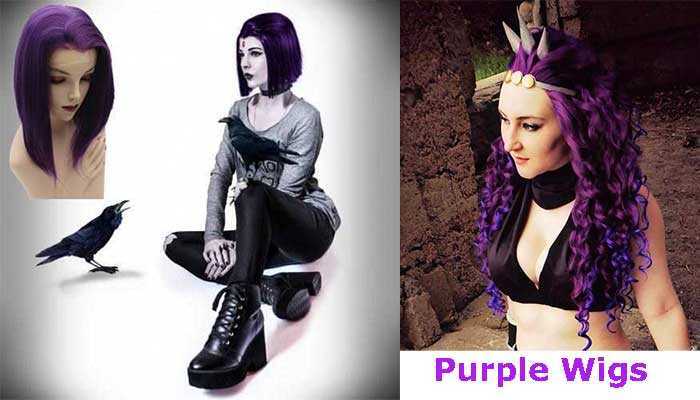 Purple wigs, also known as the lavender wig, was famous for the teen titan raven cosplay. 
    How many types of purple wigs can you list?

Neon purple wig, dark purple wig, lilac wig, lavender color wig? 
    Which texture do you like best? 

Curly purple wigs, straight purple wigs, wavy purple wigs.
    Contact us if any other color you need.
Tags: purple lace front wig, purple synthetic wig, Classic Beauty Purple Wig, Crystal Purple Wig, Neon Purple Wig, raven teen titans wig, dark purple wig, lavender wig, lilac wig

Your cart is currently empty.