Long Bright Red Wavy Wig
5
stars, based on
5
reviews
The time for waiting is over. You can reach out and touch this long red wig for yourself and then wear it whenever and wherever you think it's going to be best. With a comfortable adjustable fit, this long red wig is going to offer you impressive colour and dedication to a style that will be long lasting and ideal for however you choose to wear it. Relying on long lengths and the use of transparent lace for a natural hair line, this wig really has got everything available to it that you're looking for in a hairstyle. Enjoy the perks!
•Made with top-quality, heat resistant synthetic fiber

•Transparent lace suitable for different skin tones

•Adjustable strap to fit different head sizes

•Wavy texture

•Red color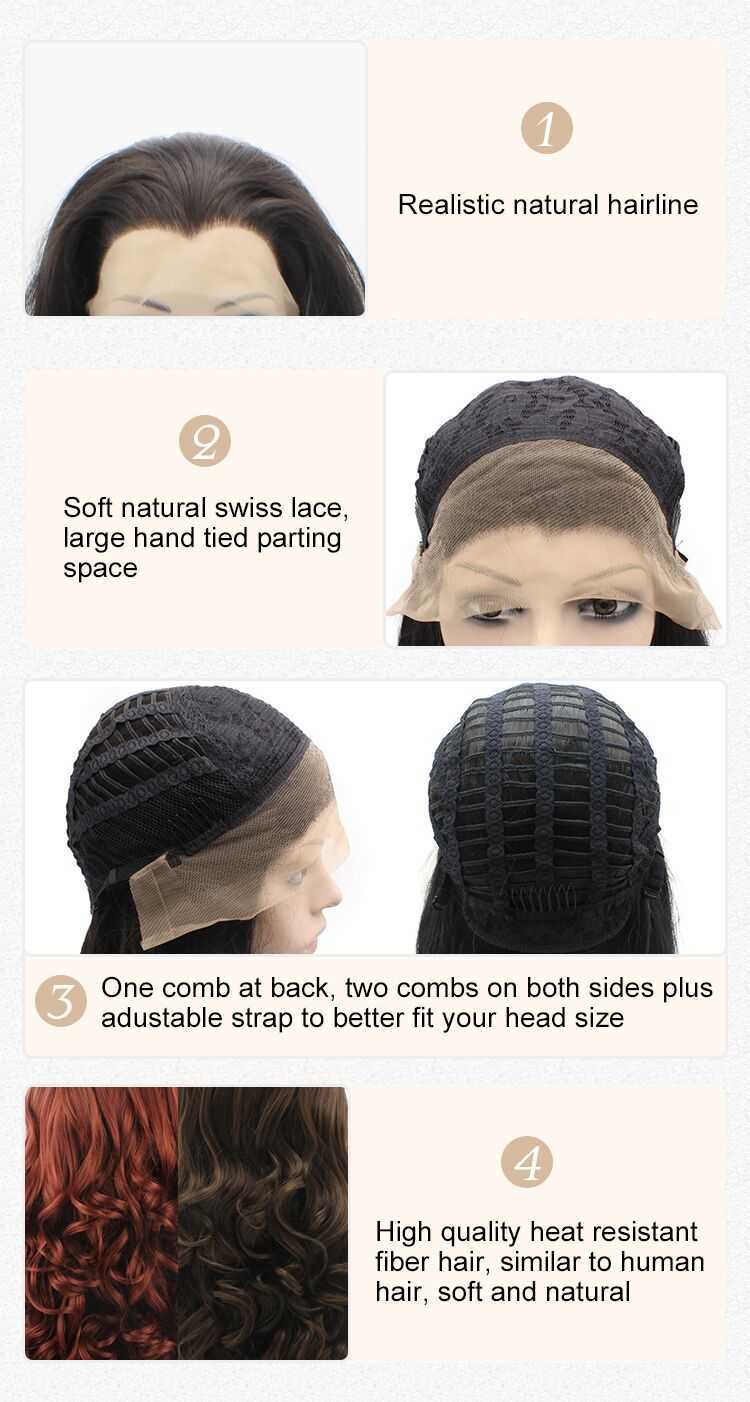 ByJ LeibrandtWednesday, 26 December 2018
Soooooooo soft and easy to detangle. I can't believe I haven't heard of Iwonawig before. I will DEFINITELY be coming back for more.
ByBrendaThursday, 29 November 2018
Great Wig , looks so real and natural. I love this color!!!
ByTinaWednesday, 14 November 2018
LOVE! LOVE! I love this wig, this color is exciting, wear comfortable.
ByChrisFriday, 12 October 2018
Wig is good for the density. I am absolutely in love with this wig.
ByMichelle LWednesday, 19 September 2018
I'm very satisfied , good item , wig is very very beautiful and fast time, I feel good !

Your cart is currently empty.