Rich Dark Green Long Wavy Wig
5
stars, based on
7
reviews
Have you ever seen anything more decadent than this one of a kind dark green wig? A beautiful option for those that want something entirely different and refreshing, this beautiful wig is going to be perfect for your way hair requirements as well. Crafted with wavy lengths and a rich focus on that green colour, this is wonderful for a Halloween costume, a cosplay event or anything else where you can show it off. Easy to style and comfortable with its transparent lace front that creates an impressive breathable finishing touch, this will certainly turn heads — in the best way possible, of course!
•Made with top-quality, heat resistant synthetic fiber

•Transparent lace suitable for different skin tones

•Adjustable strap to fit different head sizes

•Wavy texture

•Dark green color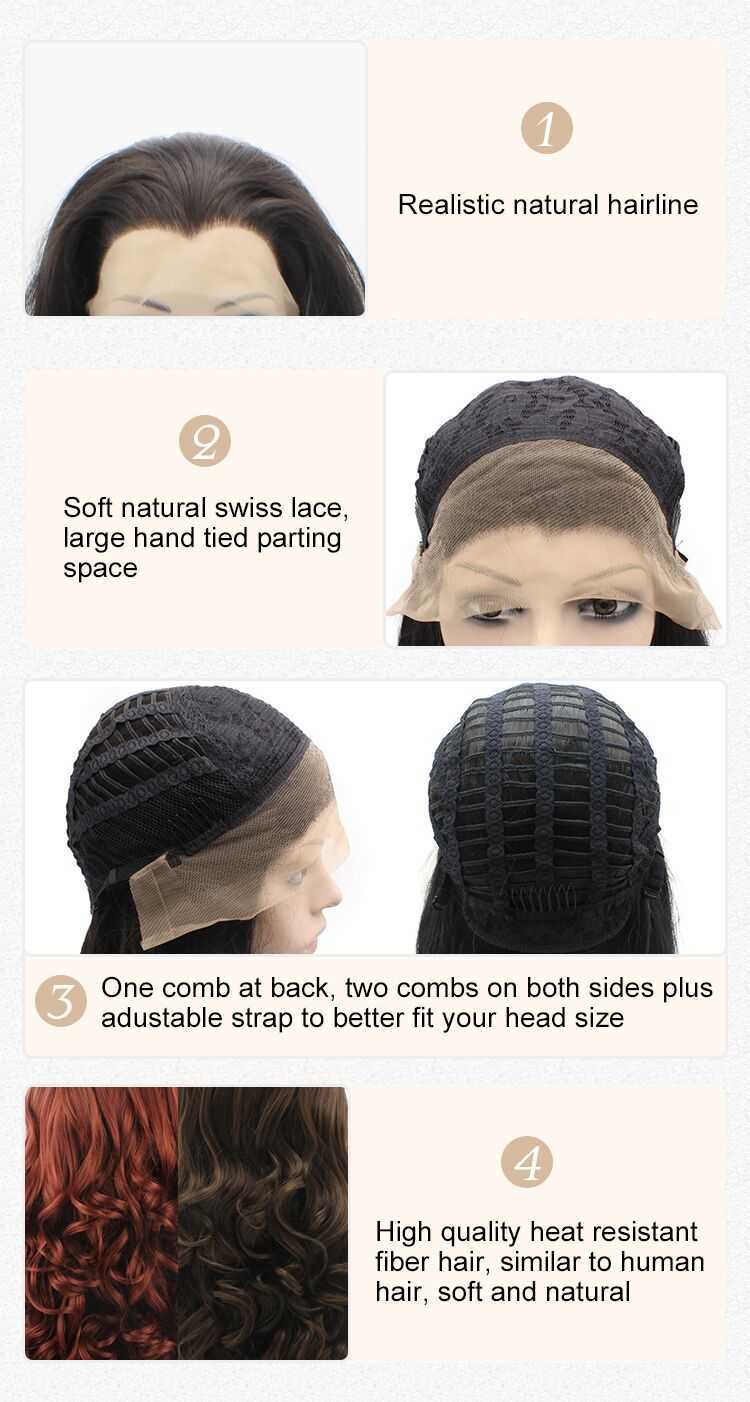 BytaylorSunday, 31 May 2020
well, it's hard to tell exactly what green this is. But this stunning green really win lots of praise. spent 16 days to the US, longer than expected. Lucy is a patient girl and deserves ★★★★★.
ByMelissa EngelhardtWednesday, 21 August 2019
love it! looks natural and its soft <3 the hairline looks good, you can feel that the wig is not from human hair but who cares for that price
BySaraSunday, 18 August 2019
just can't believe it, receive this fabulous wig in 2 days. especially the color is just like the model show, love this so much
ByAmandaThursday, 15 August 2019
I love this hair. It 's my 1st time to buy at this store and I bought what I expected and on time. I already recommend this store to two friends. On my side, I plan to buy another one in the future. I really recommend this product and this store.
Bymalinda bushWednesday, 31 July 2019
I love it looks just like the picture thank you will buy from seller again
ByKelzeeSaturday, 20 July 2019
This wig came really fast, I love it! The communication was great as well from the company, the hair even tho is colored barely sheds. I will be ordering from this company again!
ByLin BocashWednesday, 10 July 2019
This hair is so beautiful, I recommend this to anyone!!

Your cart is currently empty.