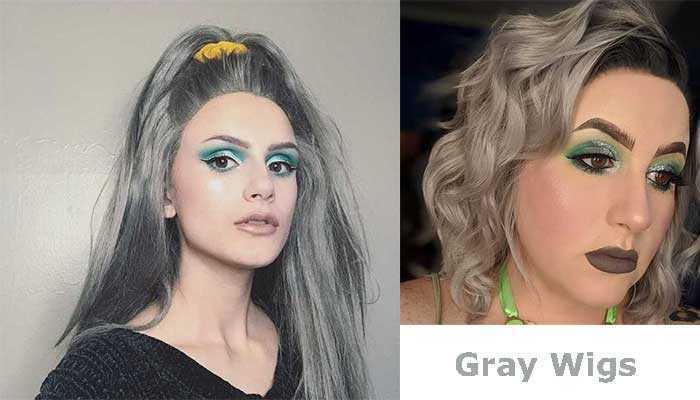 Dear, do you like gray lace wigs? What is your favorite color? Maybe you want other colors or styles, custom my wigs n
ow!!
The gray hair is not caused by a true gray or white pigment but is due to a lack of pigmentation and melanin. The clear hairs appear as gray or white because of the way light is reflected from the hairs. Gray hair color typically occurs naturally as people age. For some people, this can happen at a very young age, even as young as 10.
Iwonawig heat resistant synthetic lace front wig gives an extremely realistic invisible hairline and there are multiple colors and styles, --curly, wavy or straight-- for you to choose. You will be happy how natural of iwonawig synthetic hair wig.
Iwonawig team also provide best quality wig designing service for different wig cap such as full lace synthetic wigs, mono top lace wigs, U- part lace wigs etc. just depending on your photos or just an idea. Don't hesitate to contact us for more help.
Tags: gray synthetic lace front wig, Gray Halloween Wigs, granny gray wig, Grandma Wigs, Adult Gray Granny Perm Wig, Silvery Grey

Your cart is currently empty.