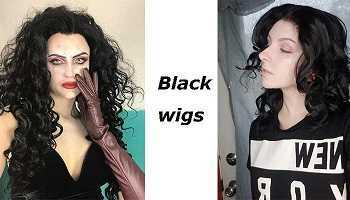 Every year, thousands of people are suffering from hair losses.
As the most common of all human hair globally, black wigs are widely used.
As we all know, the supply of human hair raw material can not afford the demands, so the synthetic lace wigs will be a perfect choice.
Most black beauty would like long curly black wigs which are more likely their original hair texture.
Choose your own black wig to gain more confidence.
Tags: #1b wig, jet black wig, black wig with white streak
If you want to know more products, we have: neon lace front wig , copper red lace front wig , pale blonde wig

Your cart is currently empty.